A simple yet fun brief with real 'WOW' results. Our client had purchased a Georgian lodge adjacent to their main house. He asked us to maintain the exterior of this charming lodge but to create a playful den inside, suitable for entertaining the client's children and their teenage friends. His only specific requests were for a basketball court, gym and sauna.
Project type: Full refurbishment including extension
Project size: 1,700ft2
Contractor: Gladding Interiors
Landscape Designer: Stefano Marinaz
Photographer: Nick Smith
Completion: 2016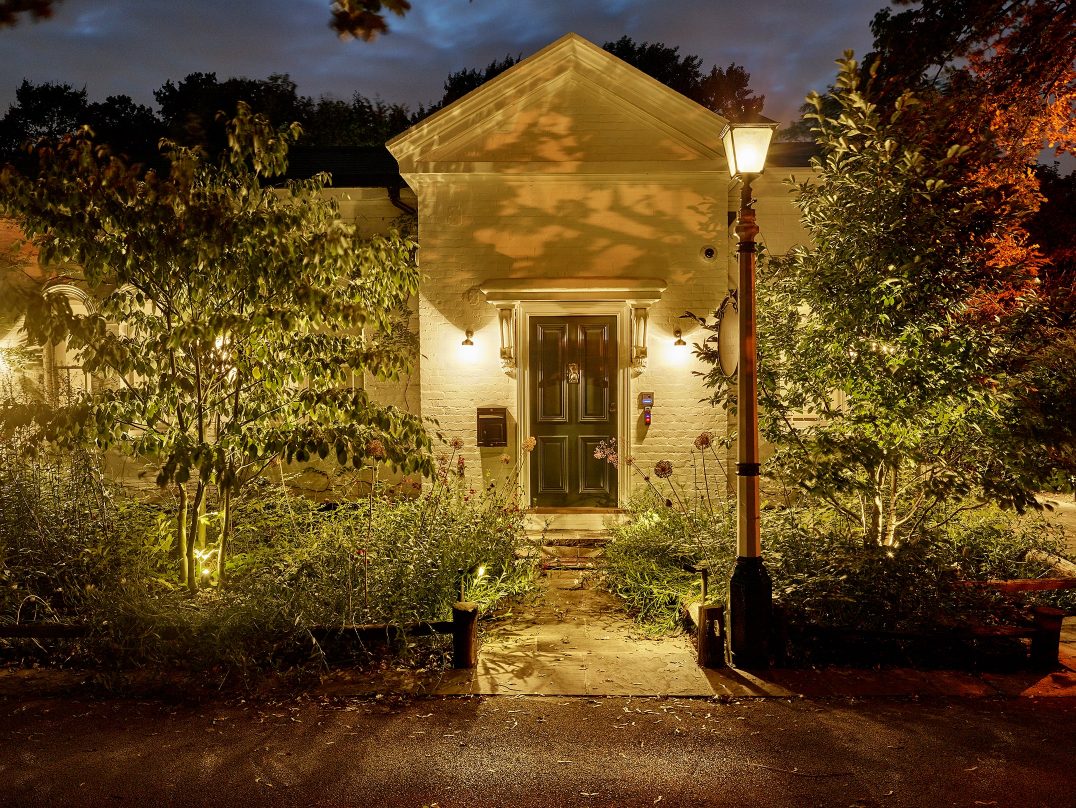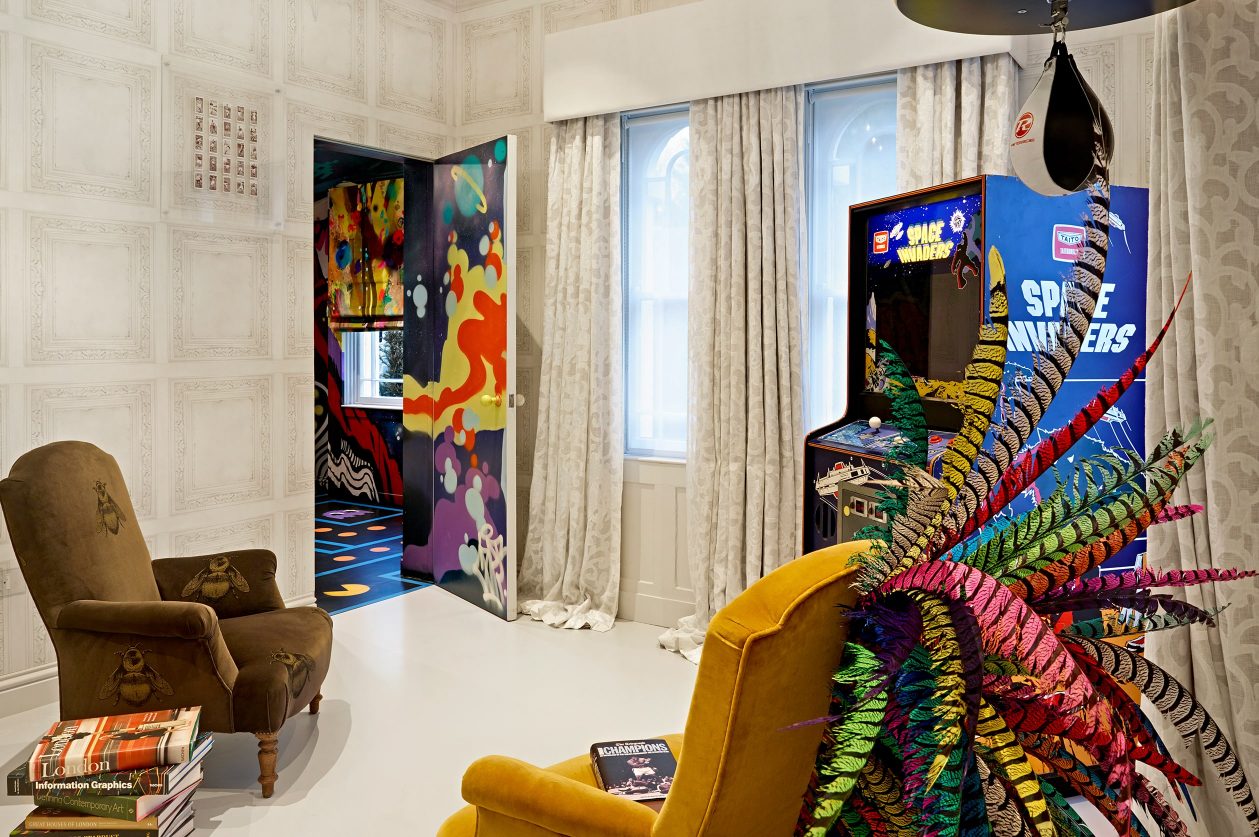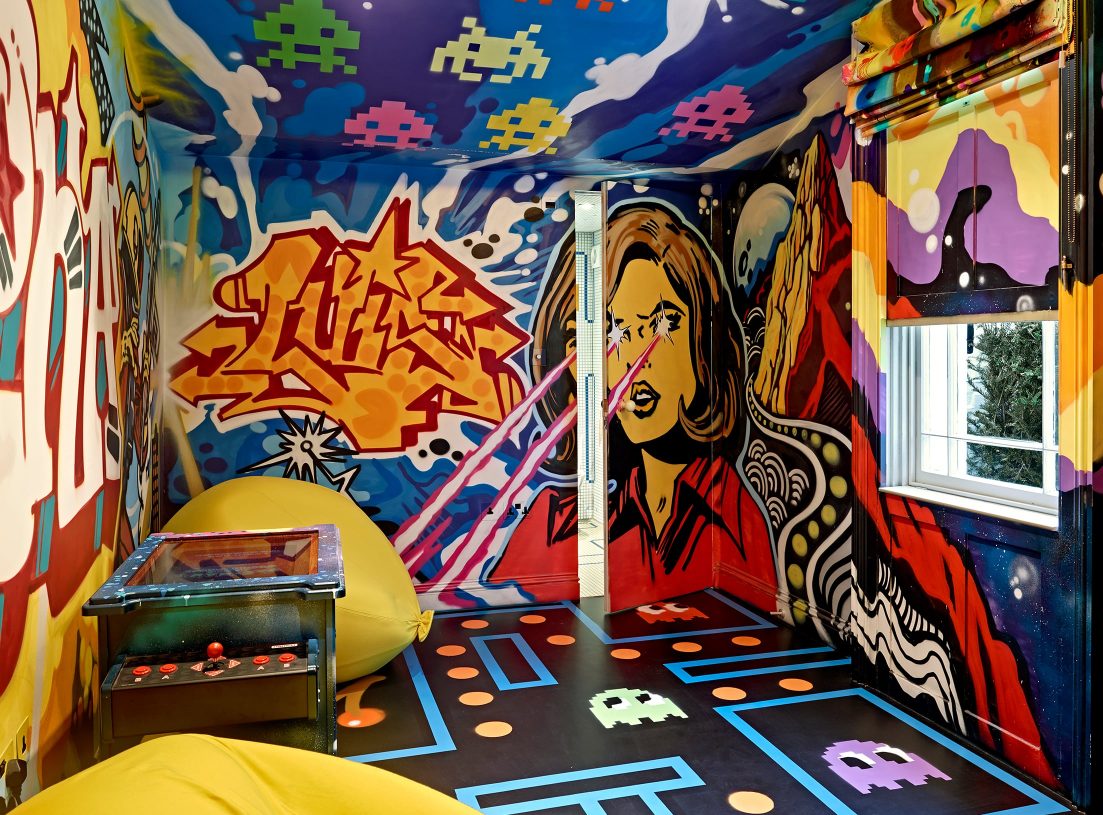 With such a loose brief, we set to work creating a fantastical interior full of creativity and fun. The overall theme is that of a party house channelling the atmosphere of an unorthodox members club. We commissioned a highly respected graffiti artist to transform the games room with walls inspired by 1970's comic book scenes.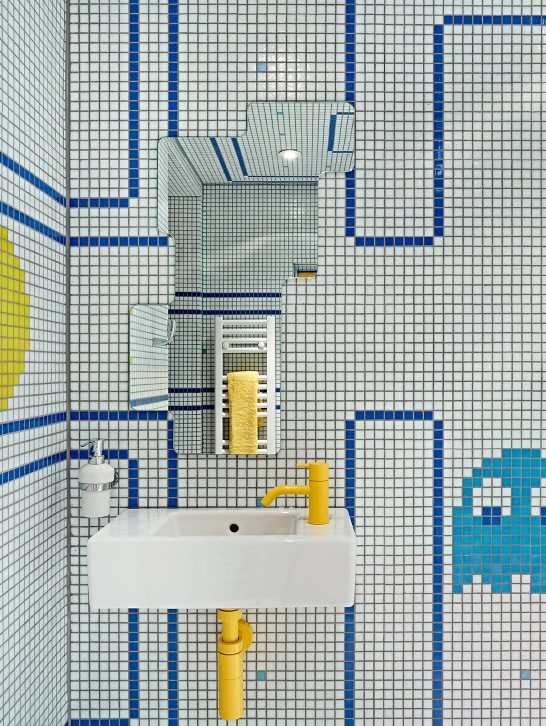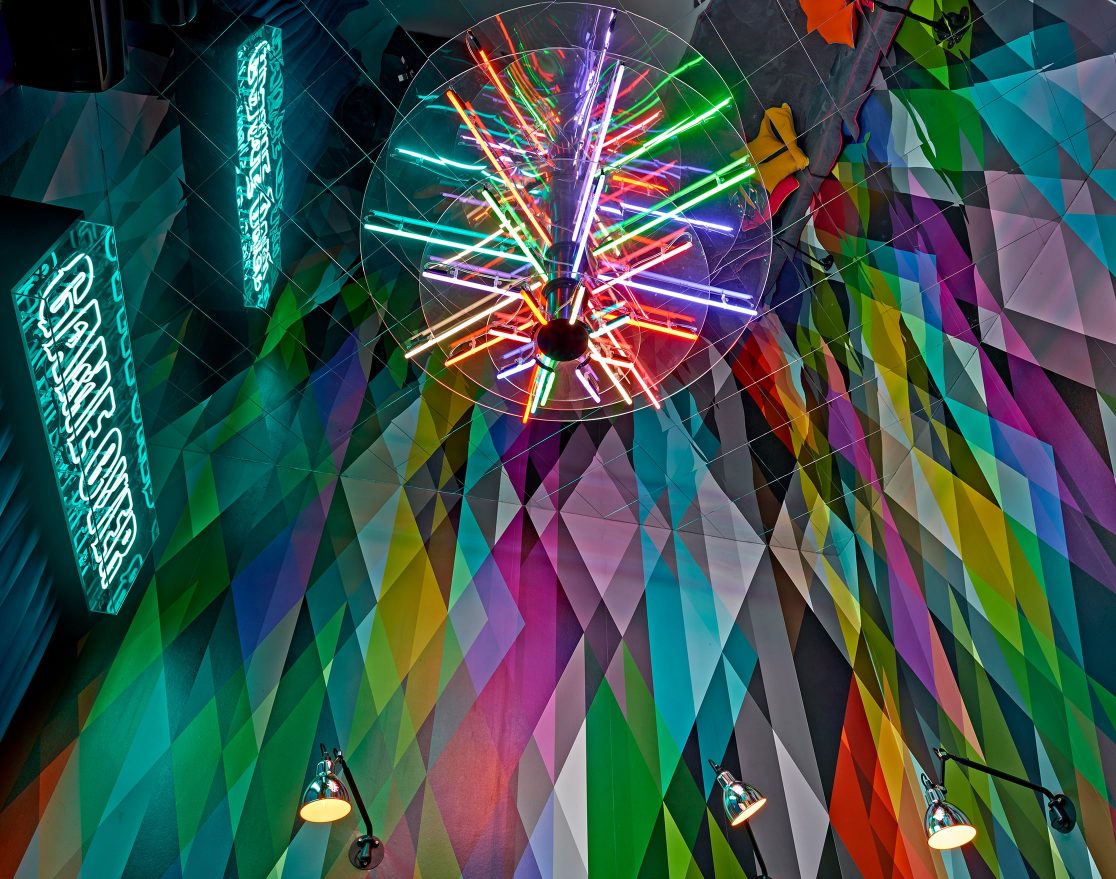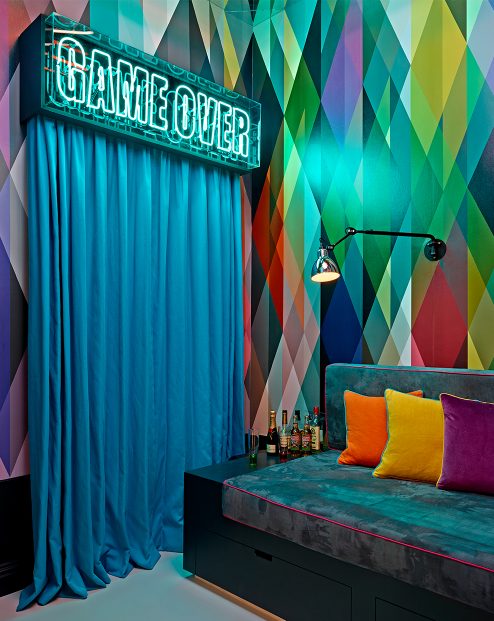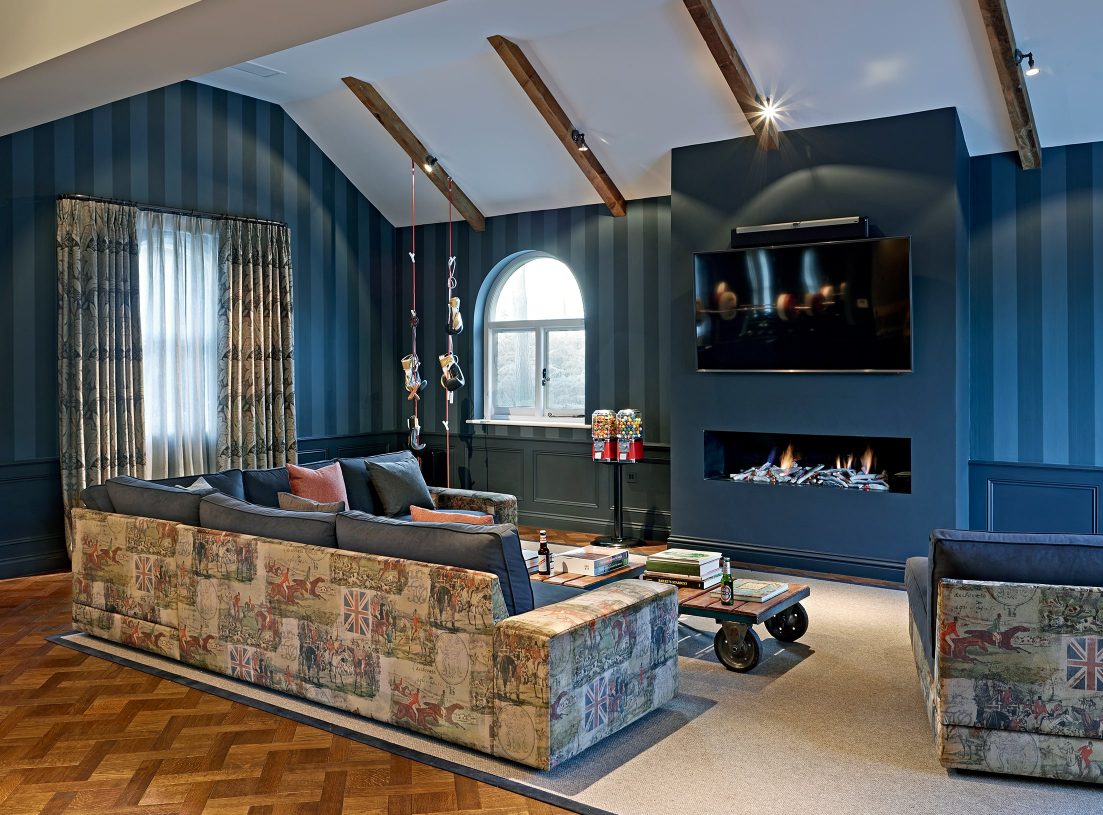 Sporting memorabilia, Americana and childhood relics are scattered throughout the property, injecting energy and playfulness in every corner.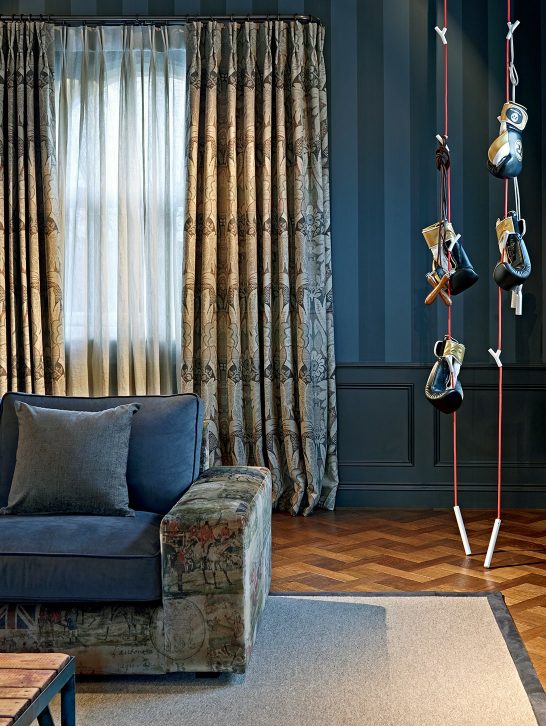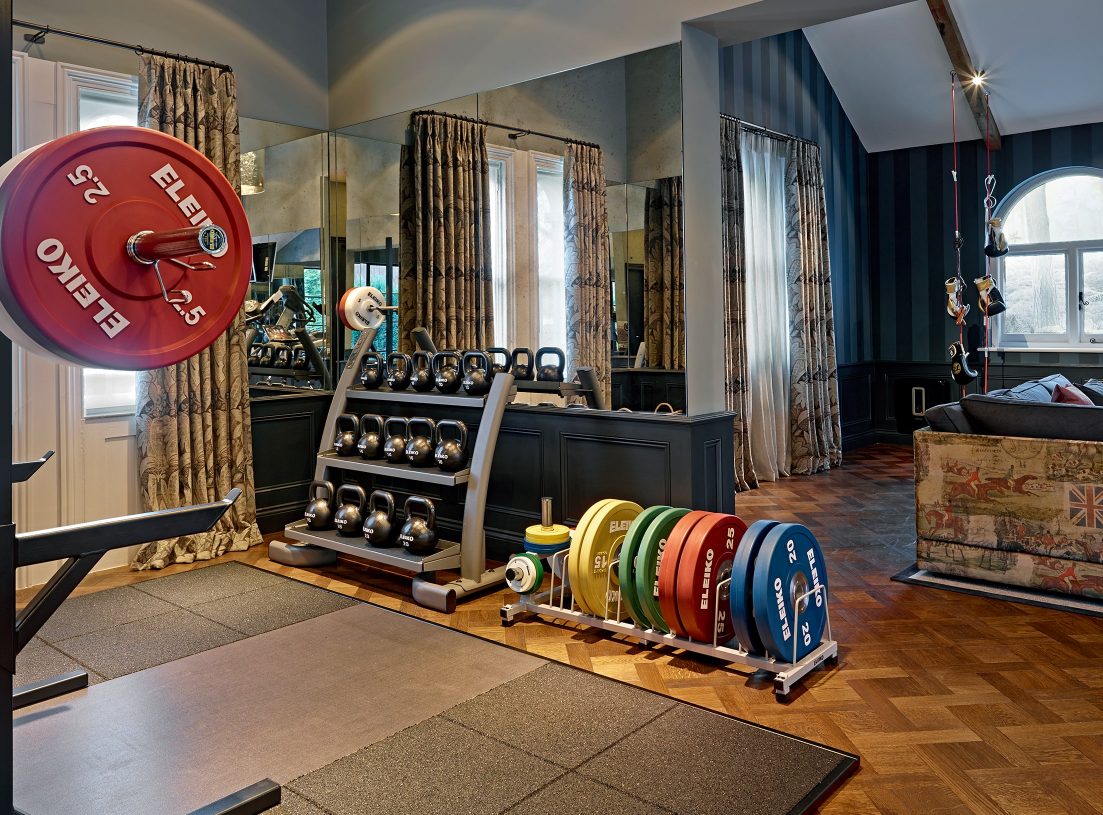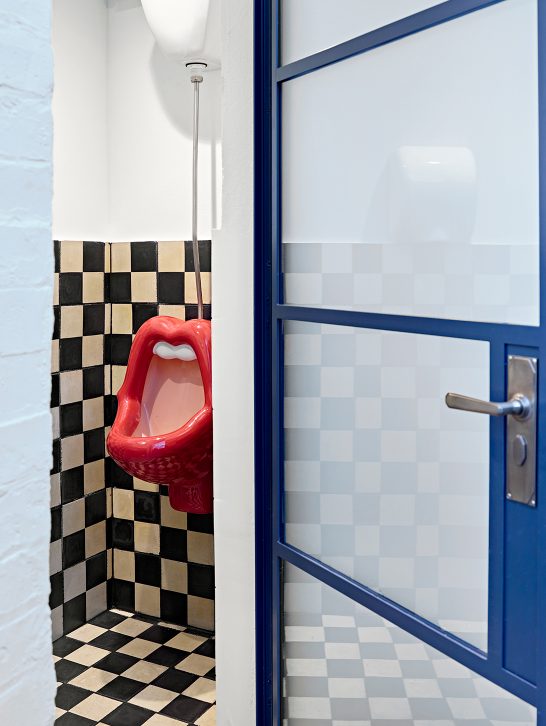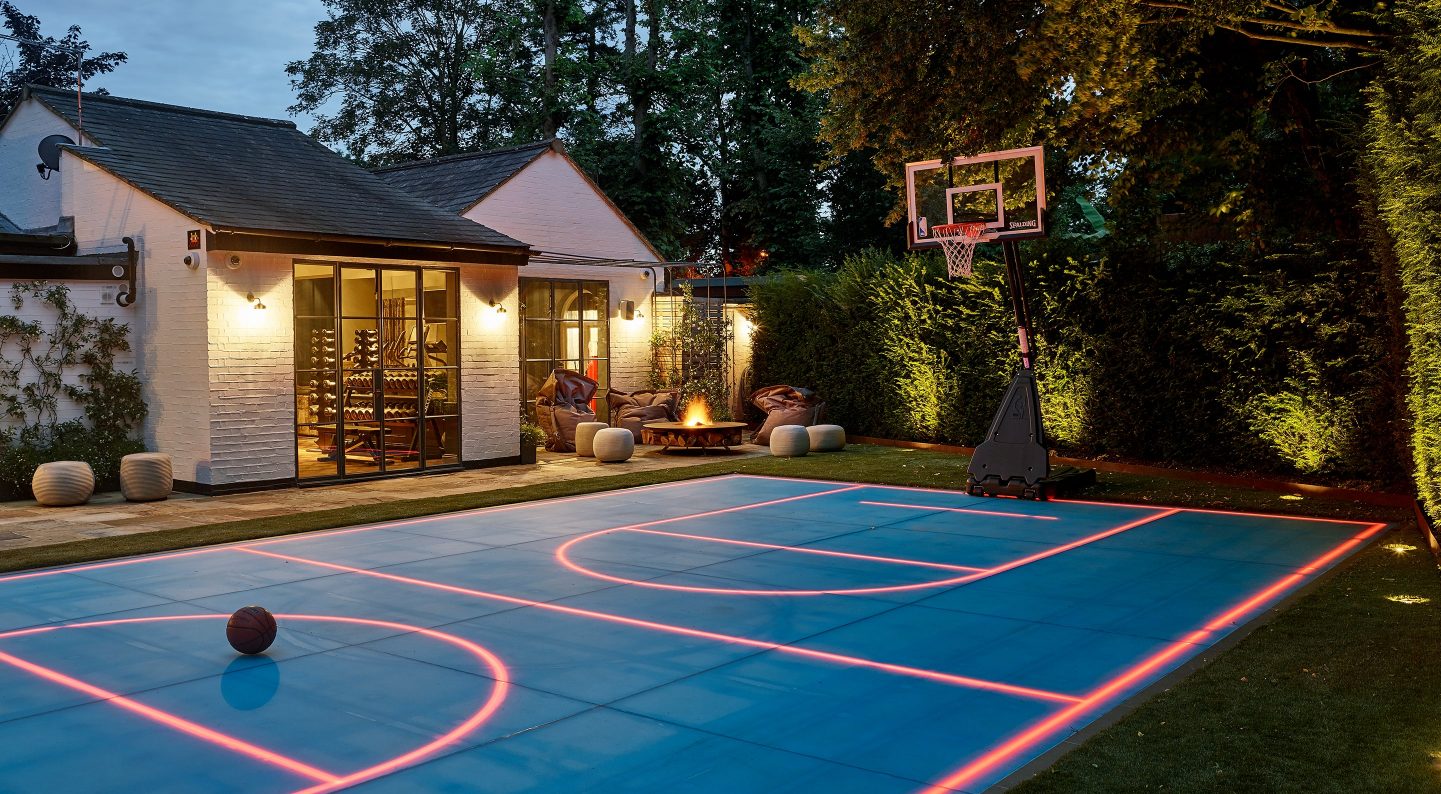 The entertainment continues into the grounds of this property with an illuminated basketball court next to a relaxed seating area and firepit.