Grown up, but not too serious… Our clients briefed us to create a classic, yet contemporary space with a scheme that was luxurious and grown up while still fun and relevant to their age and lifestyle. Unusually, we joined the complete renovation of this Richmond family house after structural work had begun. This presented some challenges which we successfully worked round with the client and the broader team.
Project type: Full refurbishment including extension
Project size: 2,500ft2
Architect: Paul Vick Architects
Photographer: Nick Smith
Completion: 2021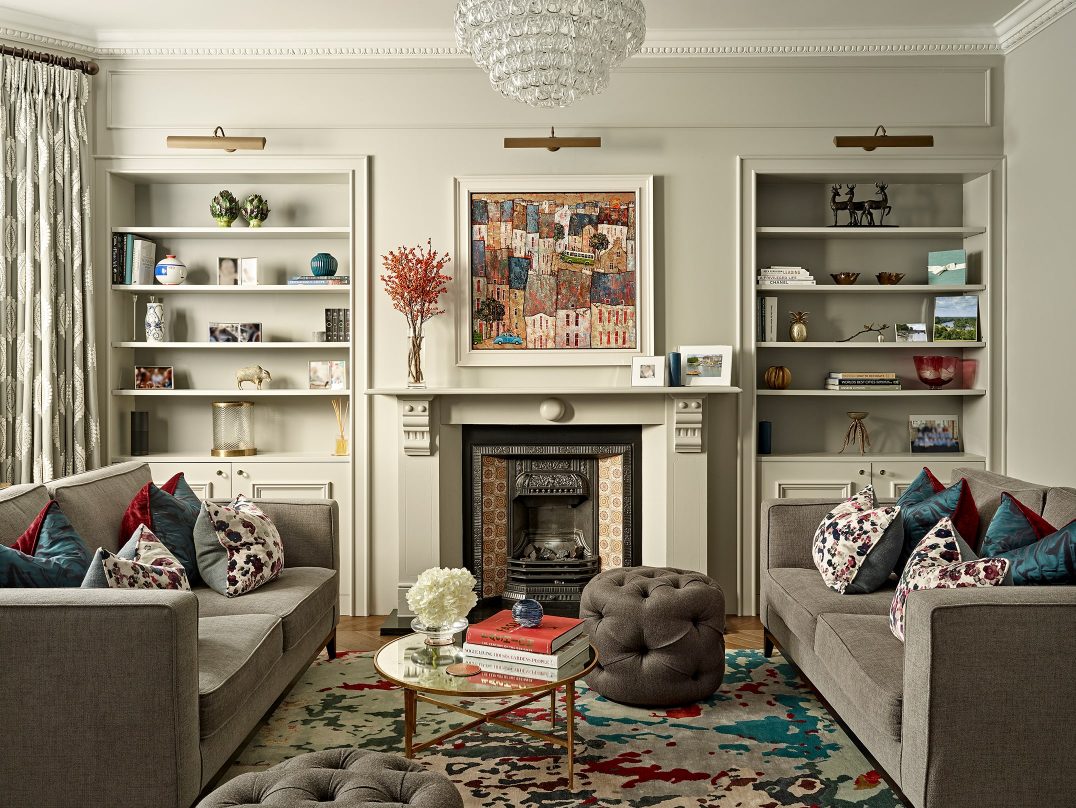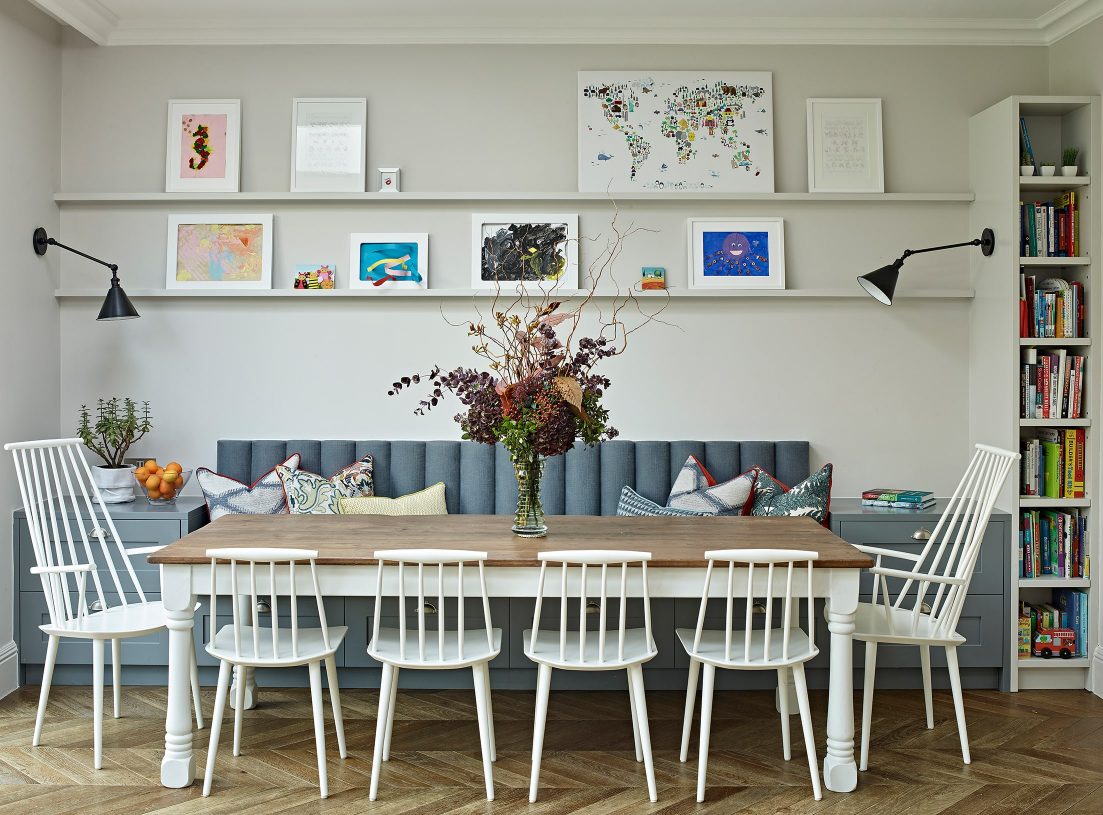 As with all family homes, practicality was fundamental to this design. And with carefully crafted custom furniture throughout the home – from kitchen dining area to bedrooms – we were able to provide the client with bespoke storage to meet the needs of their growing family.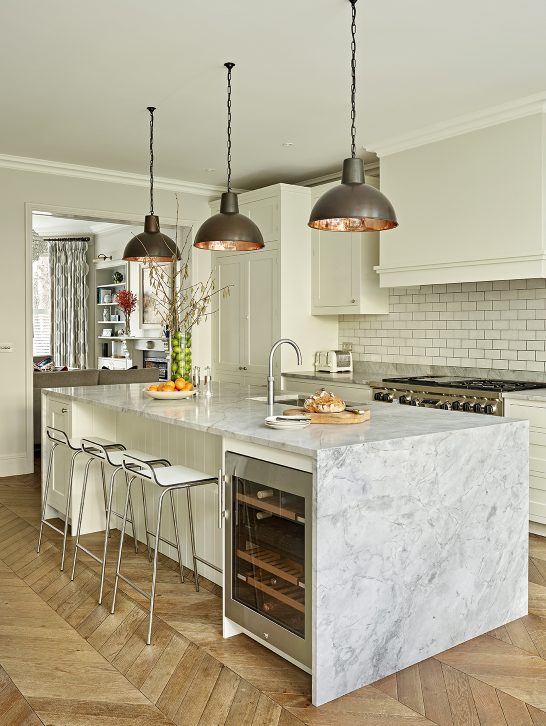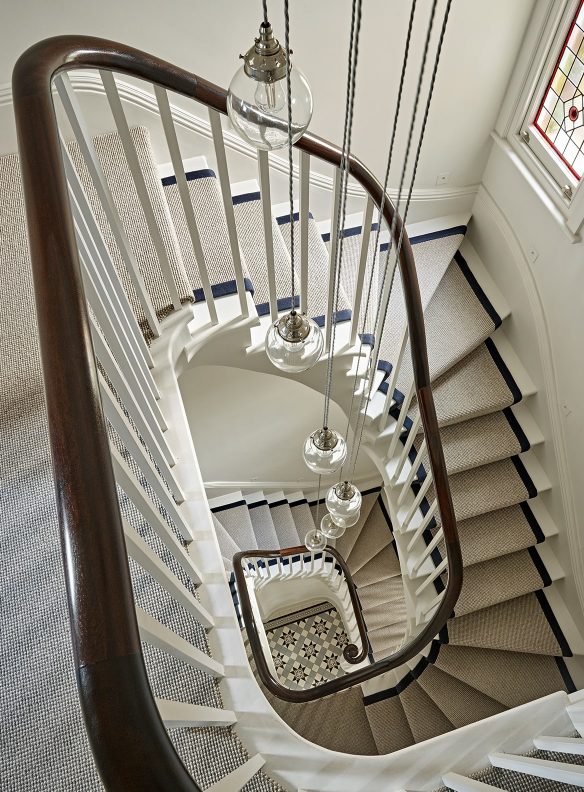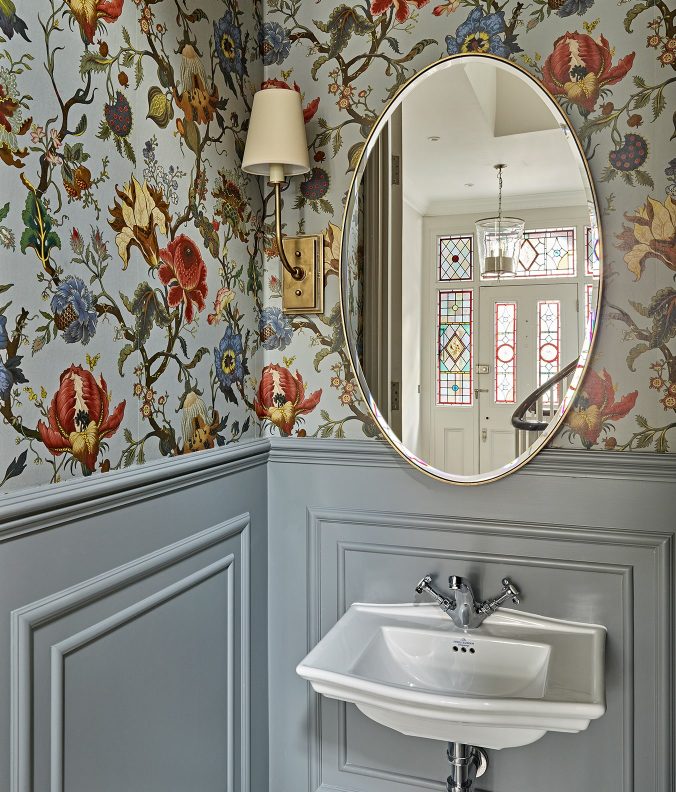 This client has continued to return to us for more work over the years.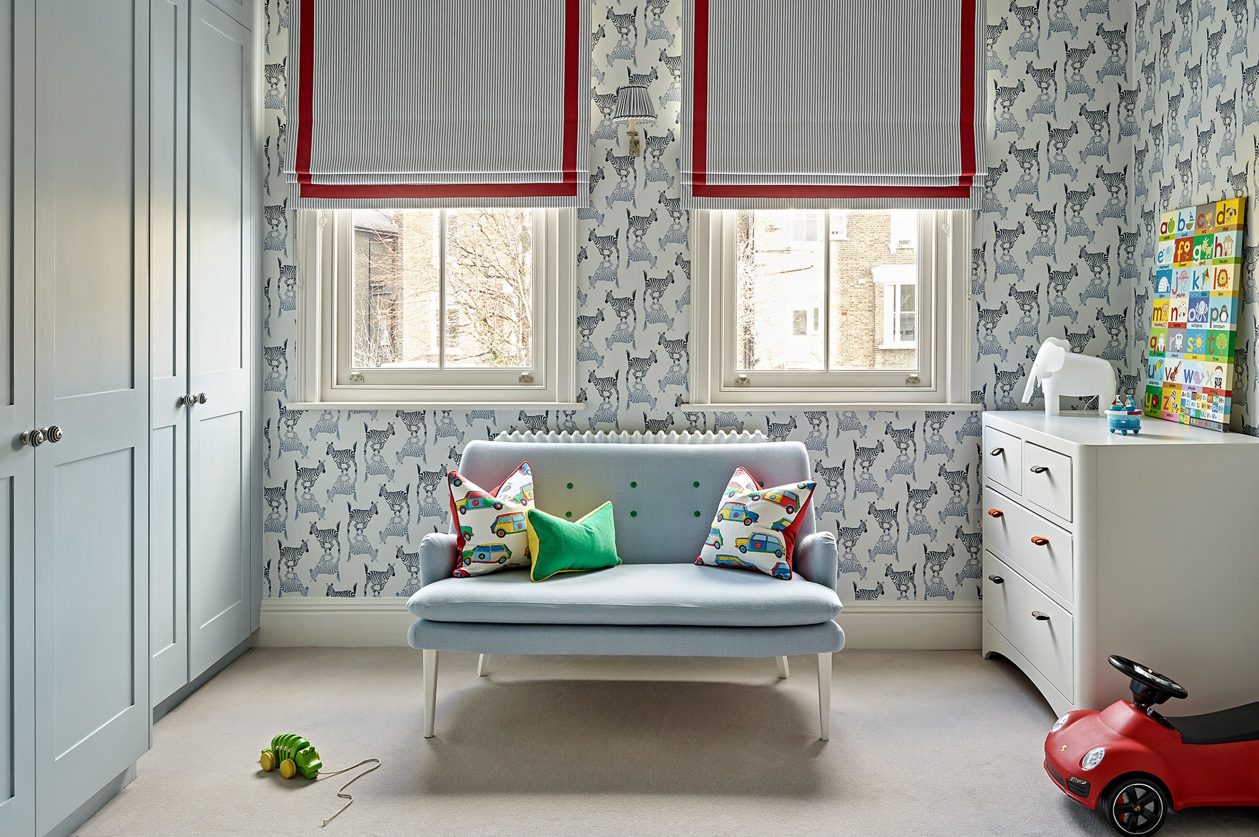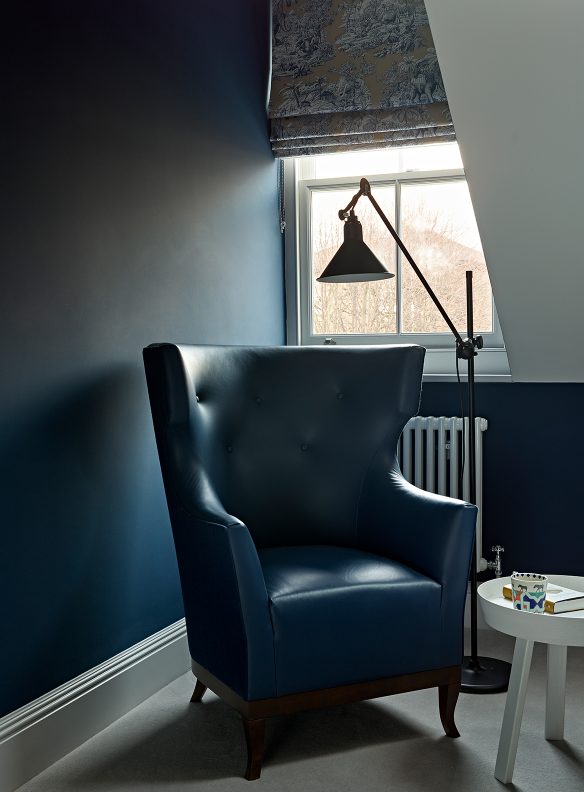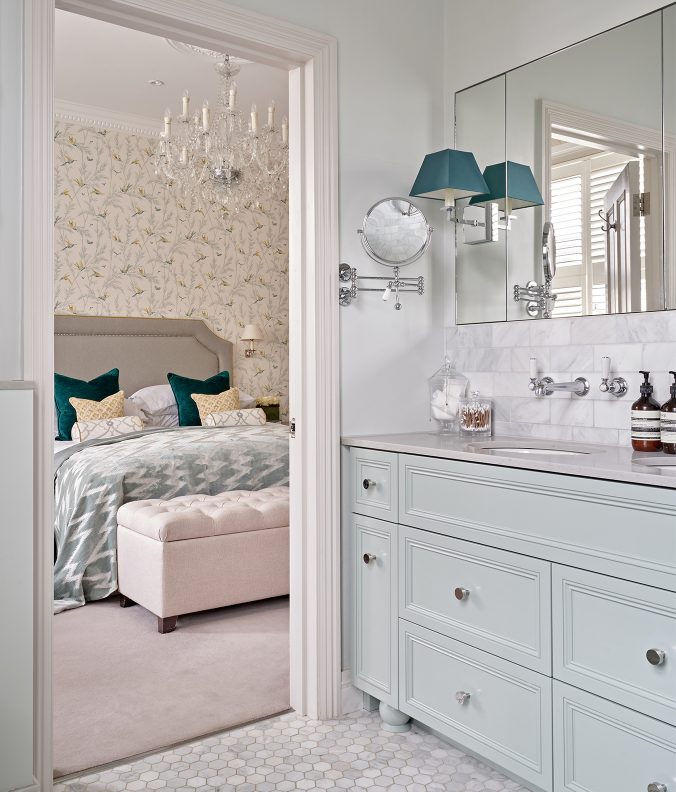 We have kept the overall theme of their design calm and elegant with injections of pattern and bold colour to keep it young and relevant.