With grand proportions and an enviable location next to Wimbledon Common, this duplex is part of a large, converted period property. Having lived there for over 40 years, a change in circumstance prompted the owners to instruct a modernisation and complete transformation of this much-loved home.
Project type: Full refurbishment
Project size: 2,100ft2
Contractor: Rubix Construction & Development
Lighting Designer: Northcote Lighting
Photographer: Nick Smith
Completion: 2019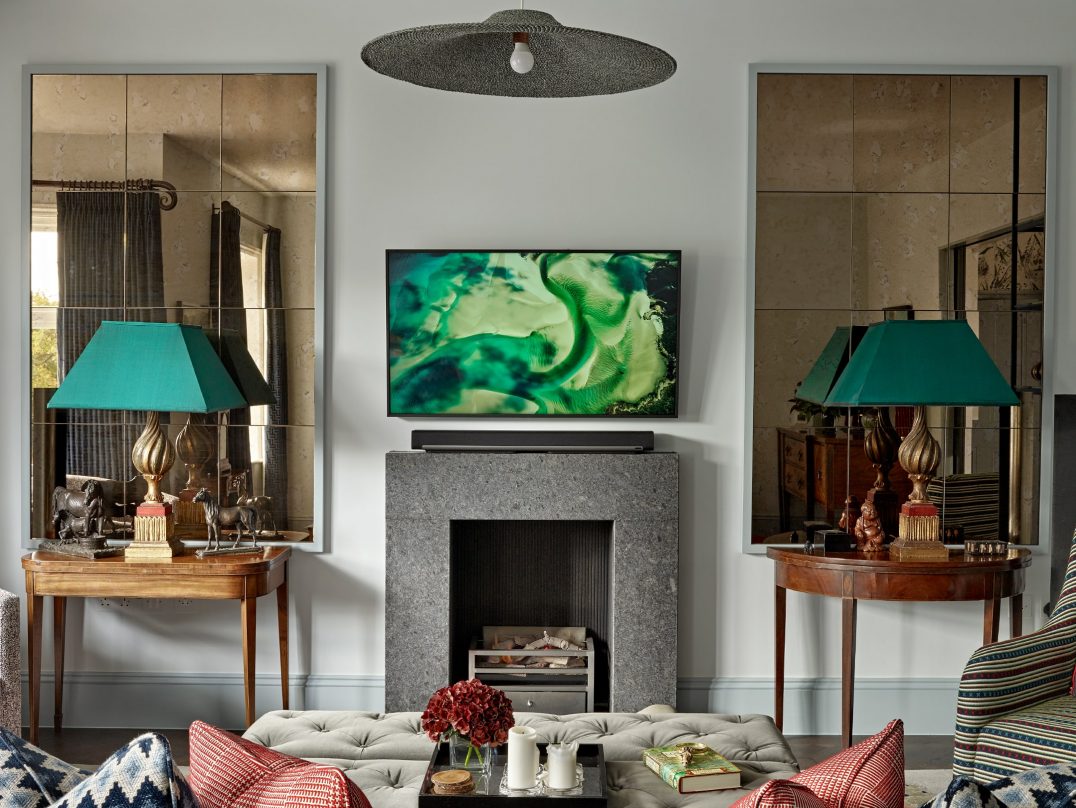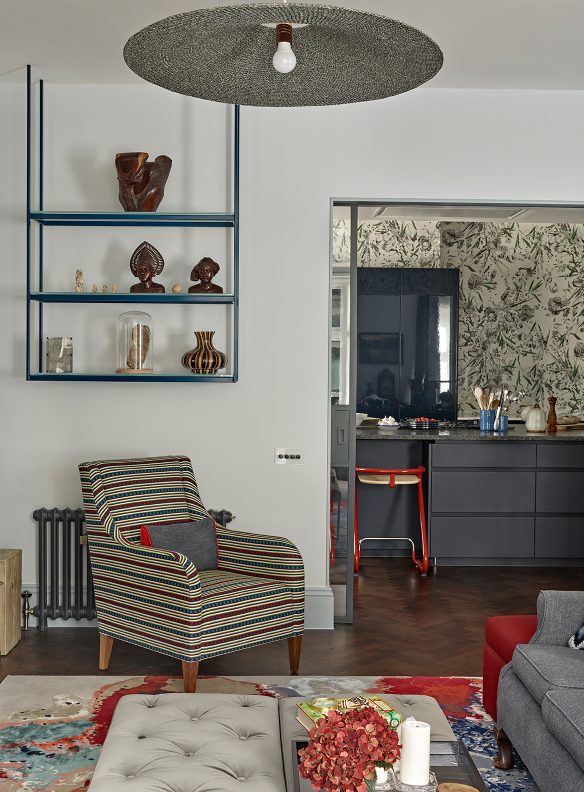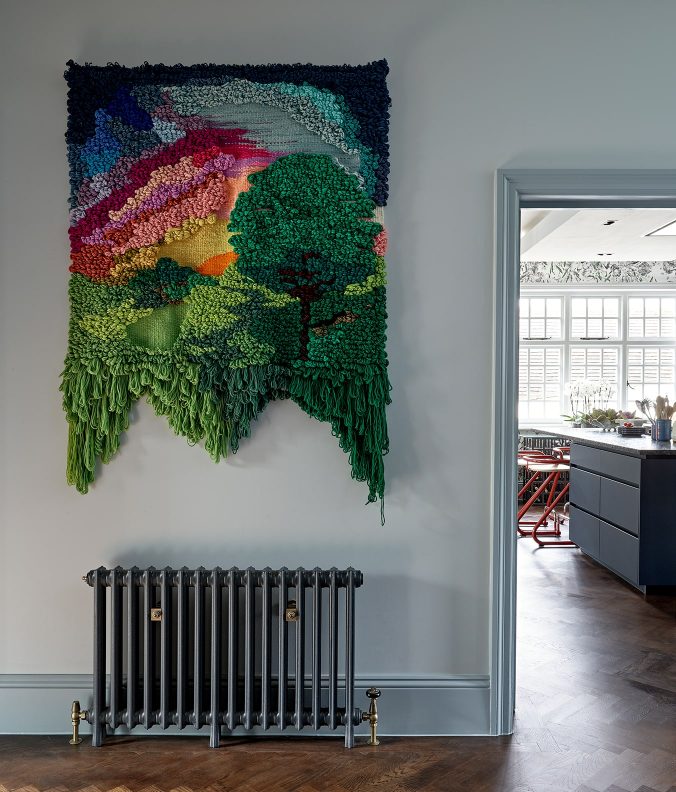 The proportions of the property allowed for a complete reconfiguration which included re-siting the kitchen in the previous living/dining room and turning the previous kitchen into a luxurious pantry/overflow space to keep the main kitchen looking presentable at all times.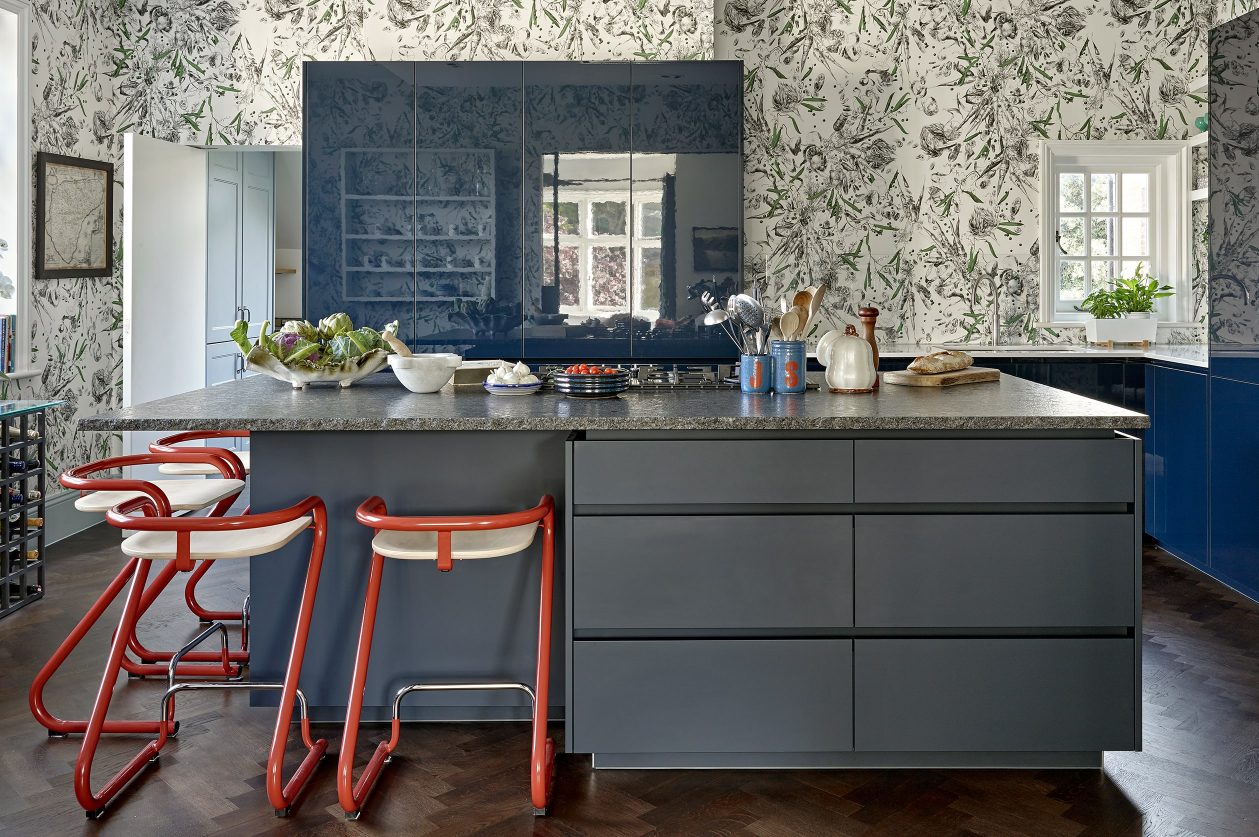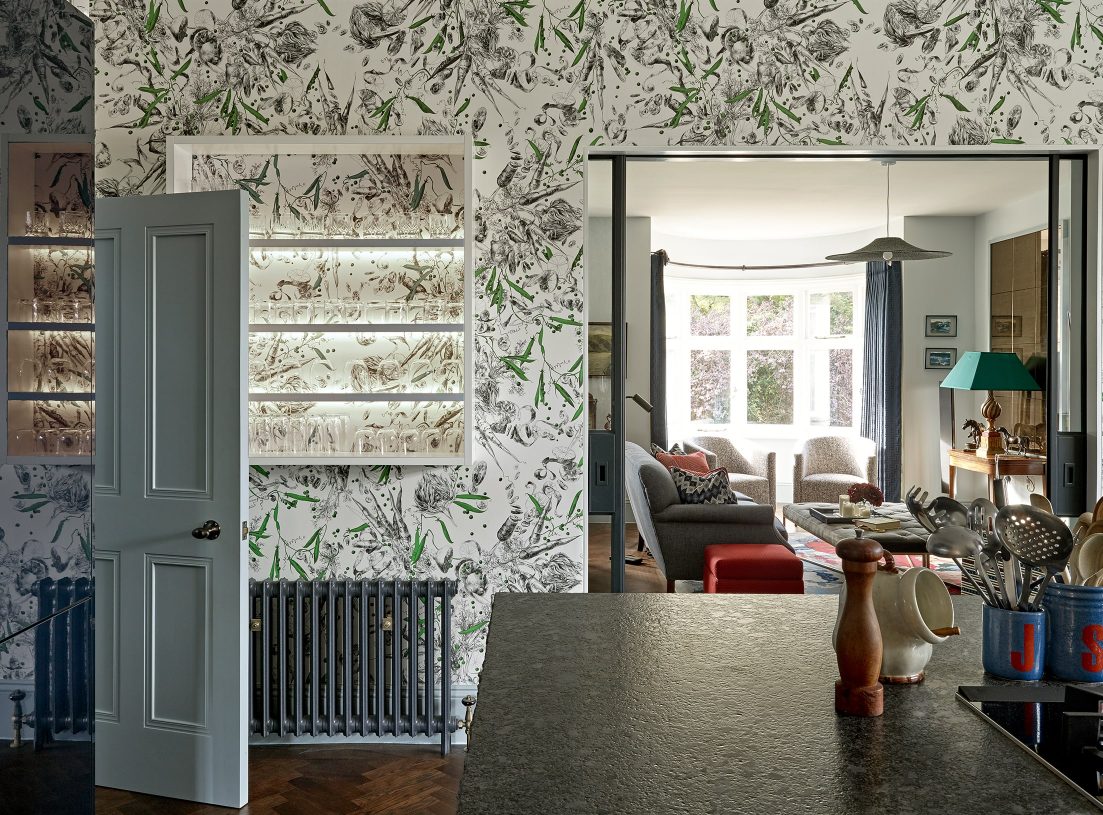 We opened up the reception rooms to flood the home with sunlight. Existing furniture and artworks were restored while new pieces inject fresh energy into the home. The blend of commissioned items, off the shelf pieces, antiques and art creates a wonderfully welcoming atmosphere.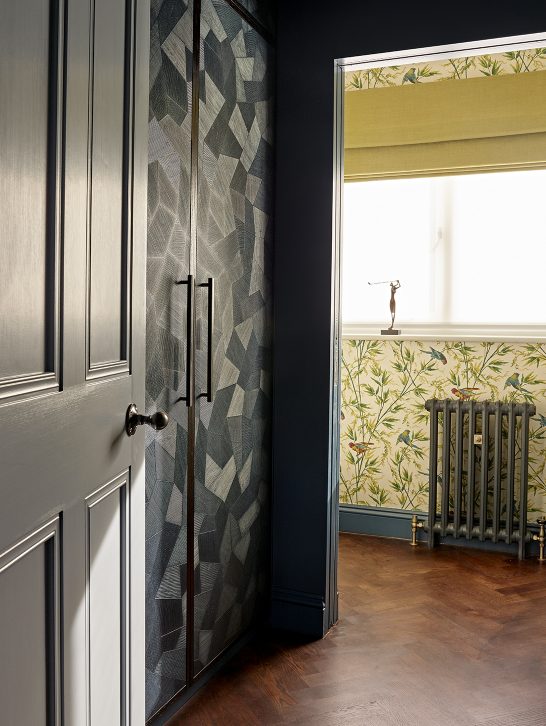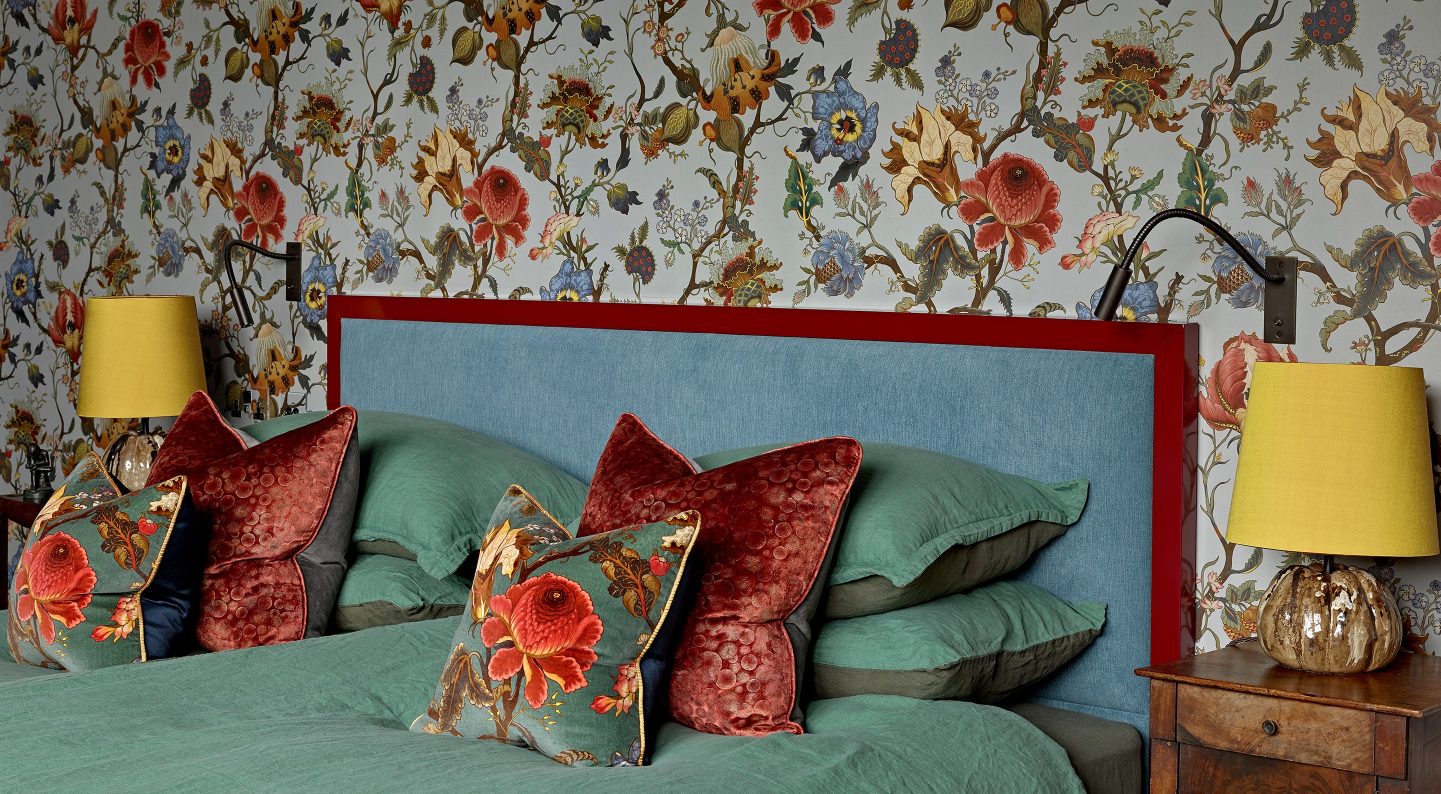 Bespoke joinery features throughout the property – from a practical entrance hall unit housing a gas meter, to cedar-lined wardrobes in the master suite.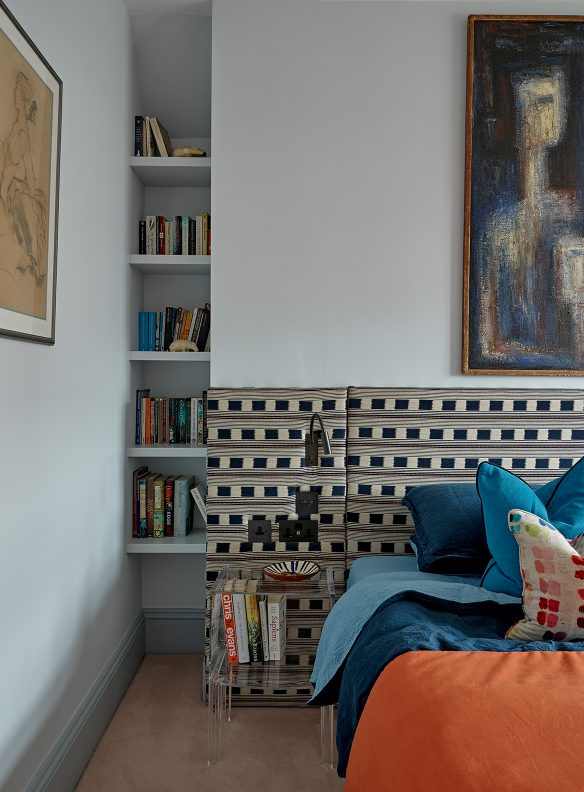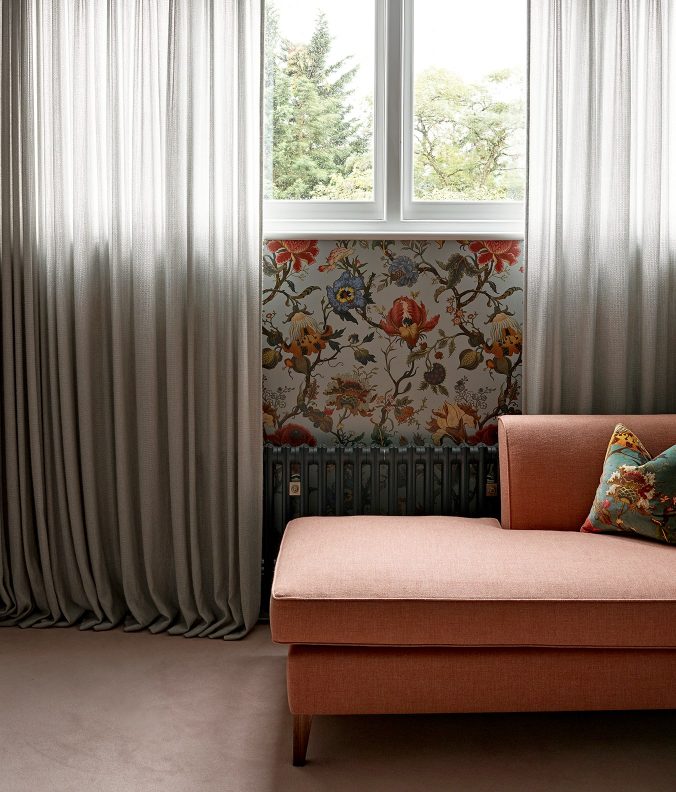 The client loves colour, so we seized the opportunity to use colour and pattern throughout this award-winning project, adding texture and interest into every room.